December is here and that means business planning for 2020. Woo-hoo!
When I started my virtual assistance business in 2018, I knew I would start at one level, pivot and change it up as I learned more about the online world. However, it wasn't long before I knew where I would be going when I found the online business management world.
When you make a huge jump from industries or starting a business from scratch, time is not plentiful. I have invested a great deal in my professional development and learned so much about online business, sales funnels, and social media that sometimes my brain hurts and my husband wants me to stop talking. Seriously, I get so excited with what I learn that he one time said, "Oh boy, I am going to hear about this all week I bet..." Ha!
I have made some mistakes, learned a few things, and will keep learning. It's the educator in me. Countless hours have been put in behind the scenes, but that is part of owning your own business. (This is also where I thank my husband for being my #1 supporter! Thanks, Honey!)
So with 2019 behind me, I have been thinking about the year ahead and my word for 2020.
Last month, I decided on Level Up.
And that is why I joined the Online Business Manager's certification program for 2020. Mostly because I am a nerd and love learning as much as I can about something but because when I found Sarah Noked's program and group last year I knew I was in the right place. I knew I was home.
My course materials arrived yesterday and this was me: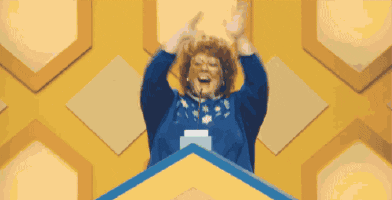 I am so excited about taking my services to the next level and serving my clients so they can make their business vision's come true.
So 2020, here we come and I can't wait to see what you have in store for us and all that we can do.